Lord Howe is named the "most beautiful island in the Pacific" and not without reason.  Its  lush green mountains, white sands, and startlingly beautiful turquoise waters, make for the most perfect vacation spot on Earth. If you like crystal clear waters and stunning sunsets and sunrises over the ocean – this is the place for you.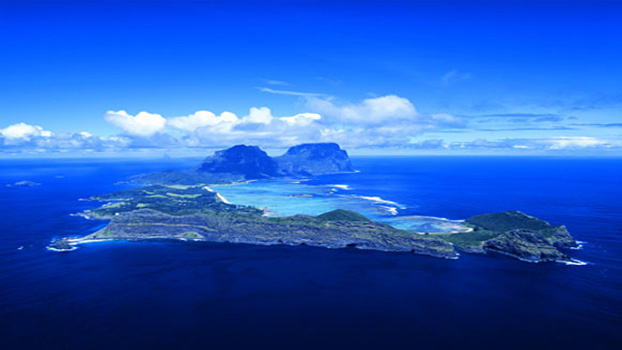 A Protected Haven
Lord Howe is protected by damage from fishing and other practices because it is designated as both a Marine Park and a World Heritage Site. Such a designation helps ensure a reef's protection from the kind of overfishing, destructive fishing, and boat-anchoring that ruins other reefs. Lord Howe received both designations not just because of the island's immense beauty but also its high degree of marine diversity, and its abundance of flora and fauna on land as well.
Although designations cannot protect a reef from environmental damage such as warming temperatures or hurricanes, such designations can at least protect it from human beings.
Lush Corals, Stunning Drop, and Undersea Caves
The island's geology is awe-inspiring below water as well. Stunning volcanic drops and caves, combined with the lush corals here, give the underwater photographer a whole new world of beauty to work with.
Lord Howe is well known for it's incredibly clear waters, making it one of the most valued diving spots in the world. The clarity of Lord Howe's waters is due to the fact that the island is so far from the shore with no rivers draining directly into it.  Consequently the water is very still, stable, clear, and undisturbed. Of course, underwater visibility here, even without a mask, is very high.
Although the Great Barrier Reef is only 1,880 km away, divers in the know go to Lord Howe Island in Australia to view some of the most beautiful and diverse corals and other marine life on the planet.  Only 400 visitors are allowed at a time on Lord Howe. Many unique natural benefits make this one of the most beautiful, rich, and fertile coral reefs in the world.
What's Unique About Lord Howe's Reefs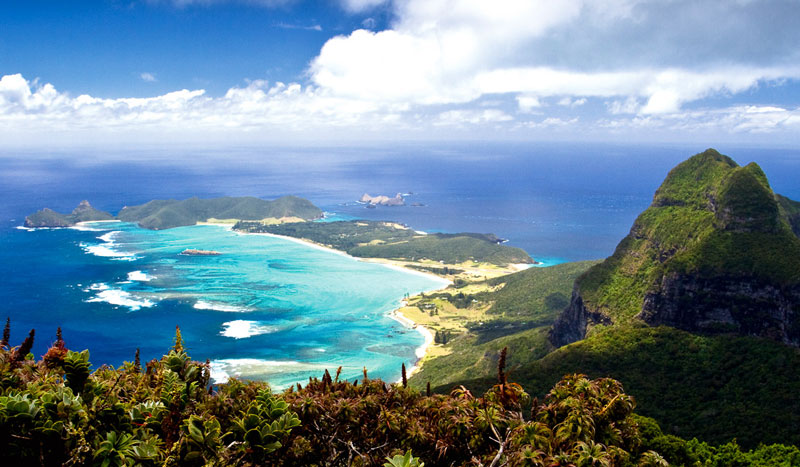 Geography of Lord Howe
Lord Howe Island resides in the southwest Pacific Ocean, about 600 kilometers from the coast of Port Macquarie, New South Wales, Australia New South Wales.  The whole area is officially a marine park now (since 1999) which protects its reefs from over-fishing and destructive fishing—two major factors destroying coral reefs world wide.
Lord Howe Island is 10 kilometers long and only 2 kilometers wide, with a large lagoon system along the leeward short. There are also 20 small islets scattered in shore.
On Lord Howe, the remains of an extinct volcano rises through the water, creating an enormous lagoon–surrounded mountain that ends in a flat top some 40 meters below the sea—close enough to the surface of the water to receive much sunlight, and this makes it an area supremely fortunate for coral reef development.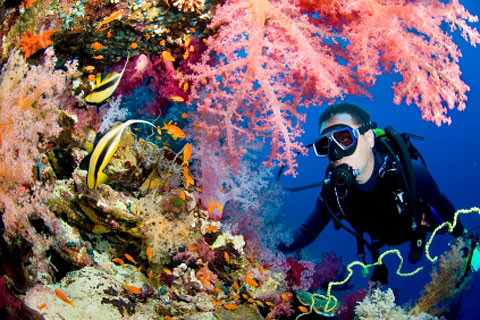 Not only does the plateau contribute to the luxurious coral life here, but the intersections of several major ocean currents as well, which carries larvae and deposits it on the reefs here, contributing to their rich and sustaining life here.
Swim with Dolphins and Other of the World's Friendliest Fish
Like the Apo Reef, Lord Howe's reefs are abundant and diverse in marine life that is available for viewing no where else in the world's seas. There are over 90 species of coral here and over five hundred species of fish.
What makes Lord Howe unique, however, is the sheer friendliness of the larger species of fish here. If your dream has always been to swim with dolphins (sans the commerciality of Disney World), this is the place for you. You can get close to the harmless sharks, dolphins, and humpback whales, making this area a unique paradise for divers and photographers.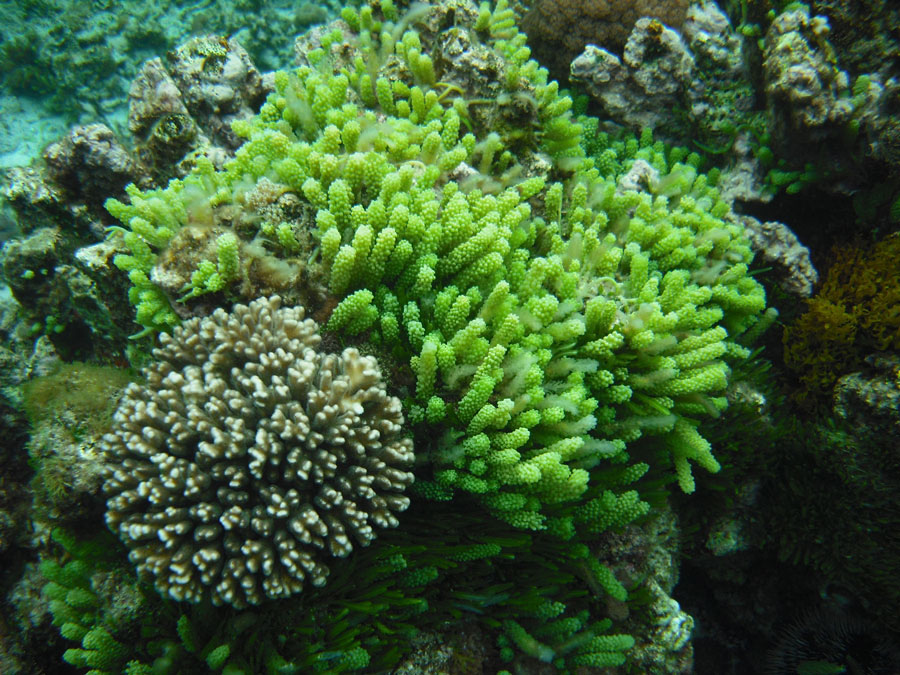 The sheer array of fish and other fauna both on and off-shore here are astounding. More than five hundred (and still counting) species of fish can be found here, including 16 types of fish that can only be found here — the three striped butterfly fish and the Lord Howe butterfly fish. Other fish you can find here include friendly dolphins, marlins, wahoo, Ballina Angelfish, Rainbow Runners, Amberjacks, and huge schools of Violet Sweeps – also quite large (but harmless) sharks, and a wide varieties of turtles.
For example, sea whales and sea lions often visit the island, as well as dolphins, porpoises, ad four species of sea turtles, with green and hawksbill turtles common to the area. Twelve species of sharks (the Galapagos Whaler Shark is the most common) and rays are known to swim these waters. In fact, bottlenose dolphins and humpback whales frequent the waters of Lord Howe.
Because UNESCO and most of their reefs protect the Lord Howe Islands, they inhabit a large gorgeous marine park with fishing restrictions, the ecosystem here has remained pristine and untrammeled by mankind. Lord Howe's population is only estimated to be about 350 people, and this low population and the limitation of visitors to only 400 persons has ensured a marine park that is unexploited and beautiful.