The coral reefs of Fiji have been favorites among coral enthusiasts, travelers, and divers for decades.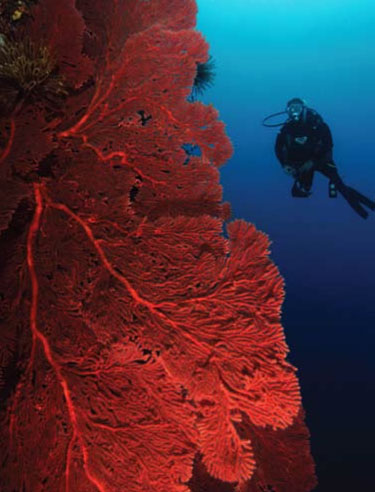 But Ra, Fiji, might be the last remaining virtually untouched reef system in the world. Fiji has four major reefs, the most famous of which are the Great Astrolabe Reef, the Rainbow Reef, and the Fiji Barrier Reef. Therefore, Ra is not yet overrun by the tourism it could be and will be, once divers spread the word about the almost Technicolor world of colors that exist under its placid, temperate surface. It is called "one of the world's last wild places," by the World Conservation Society.
(http://www.fijitimes.com/story.aspx?id=266312).
Ra's Rich Biodiversity
Ra is rich in diversity of its animal life both on land and sea.  Strong currents run through the deep Vatu-i-Ra channel, nourishing a magnificent diversity of more than 300 species of corals. These corals, in turn, help sustain Ra's many species of bird life, including black noddies and red-footed boobies.
Ra is a magical island, with a verdant forest on land, and a mythically beautiful reef system undersea nearby. The island sits along a channel that separates Fiji's two main islands, and among all the more popular reefs in Fiji and the world at large, the reefs at Vatu-i-Ra, or "Ra," remains unaffected by the kinds of over-fishing and dangerous fishing practices that have damaged other reefs. Therefore, the area is becoming a conservation concern on a national level, both for preserving the beauty of corals and animals that thrive there and for the wealth of monies gained from tourism here.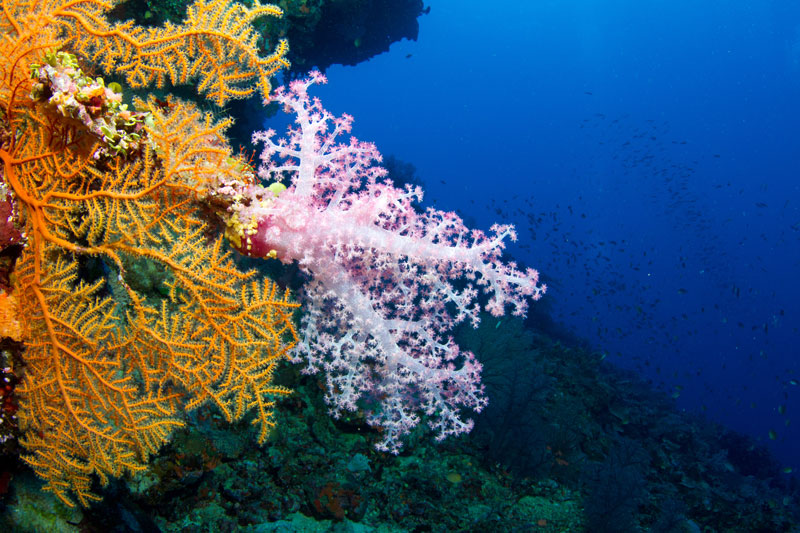 Fiji's waters have an array of unique fishes. Whales and dolphins are frequent sightings, and butterfly fish, damselfish, surgeonfish, parrotfish, triggerfish, and Crown-of-Thorns Starfish, amongst many other species. Like the corals here, the fish are spectacularly colored. Even a bucket of caught fish has a fish of every hue of pink and turquoise you can image. The underwater life in Ra, however, is quite something to see. Huge fans of watermelon colored corals, inhabited by neon-watermelon fish—see-thru lavender anemones, aglow with clownfish huddled safely within.
Striving to Protect Ra's Reefs
Fiji is approximately 1341 square kilometers and has a human population of around 29,464. However, of the 300 islands that comprise Fiji, the two largest islands, Viti Levu and Vaua Levu, are the chiefly populated areas. In fact, Ra along with its nearby reef, Cakau Levu is considered major priority areas of national reserve efforts. These two areas, more than any other area in Fiji, have the most biological diversity and health of their reef systems and the Wildlife Conservation Service is working with native Fijians to create managing systems to help preserve Ra's beautiful reefs. Recently, the Wildlife Conservation Service began working with native Fijians to create managing systems to help preserve Ra's beautiful reefs.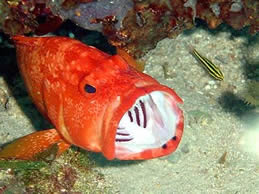 Divers and photographers alike love Vatu-i-Ra's still waters and friendly and unique fish, both of which make for fantastic photography. If you find one of the many friendly dolphins here, you might be able to hitch a ride with him.