Sparkly Fish and Corals From Mars?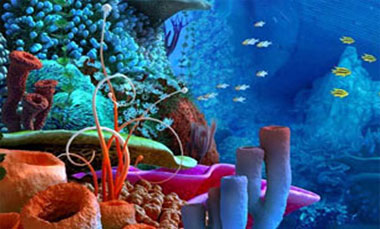 The Palancar Reef underwater sea adventure is a unique one that can be compared to discovering what life on Mars might be like, if it were a marine world. The colors here are blues and neon hot pink, neon lime greens and a unique metallic orange divers call "sparkly salmon." The indigenous fish here are highly original as well.
If you want to see beautiful, hitherto unseen qualities of coral and marine life, the unique experience of Cozumel is the way to go. Some of the many species of fish you'll see at Palancar Reef include humpback whales, hammerhead sharks, seahorses, butterfly fish, sea fans, green moray eels, squirrel fish, spotted golden-tailed eels, sergeant majors, bat fish, barracuda, sand wrays, indigenous Splendid Toad Fish, wrasse, octopus, octorals, parrot fish, hawksbill turtles, loggerhead turtles and the list goes on and on and on.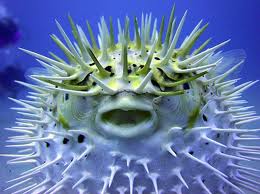 Palancar Reef is a large coral reef located on the southwest side of the island of Cozumel, Mexico and is part of the second largest barrier reef system in the world, the Meso-American reef system, which spans almost 175 miles (280 km) of ocean between the Gulf of Mexico and Honduras. Cozumel's spectacular reef formations, effortless drift diving and exceptionally clear waters make this island one of the world's most popular diving destinations.
Cousteau Puts it on the Map
In 1961, the famous oceanographer Jacques Yves Cousteau came to Cozumel with his crew on the Calypso to film a documentary. With the first airing of that film, Cozumel has consistently been on the top of many diving lists among diver's destinations. The site is very popular with scuba divers and is divided into several sections based on depth & coral formations. Dive depths range from 50 to 110 feet, with coral swim-throughs located in many places. The reefs here are actually divided into four sections which are the Palancar Bricks, Palancar Horseshoe, Palancar Caves, and Palancar Gardens.
Underwater Cathedrals
The underwater geography is unique in Cozumel as well.  Huge coral fans drop down from coral ceilings, Majestic underwater cliffs, and underwater coral cathedrals populate the waters.  The marine life here is a colorful, lush magic garden, rich with dark greens, mossy sea fans, and pink fish. Sinkholes sprout masses of fish that suddenly whoosh up to greet you.
Glow in the Dark Turtles?
Midnight dives here are especially popular as many reefs, animals, and the plankton glow in the dark because of bio-fluoresce.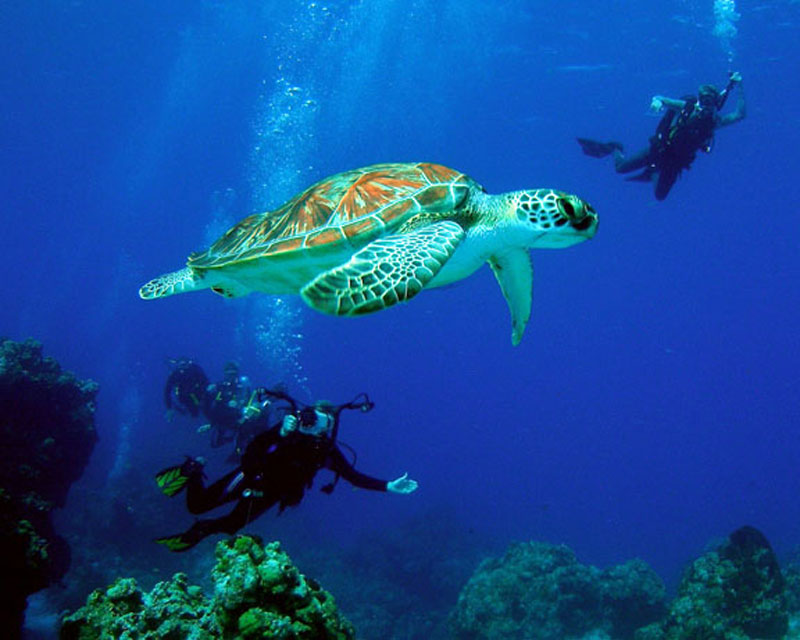 The highly unusual sea creatures here, even the large ones, are shy, friendly, and easy to photograph. Photographers can come here and photograph beautiful macro marine life without risk.
The fish and corals here are known for their magnificent corals and the giant coral overhangs, which create otherworldly tunnels full of lush, colorful fish in all kinds of sizes, shapes, and species.  Palancar Horseshoe is a favorite of divers and photographers. Its namesake arises because the corals here form a huge horseshoe shape that rises overhead of scuba divers, and features colorful pink coral overhangs.