Apo Reef is a coral reef system in the Philippines that is located in the middle of the South China Sea, sitting on in the Mindoro Strait, specifically on the western waters of Occidental Mindoro. At 13 miles long, this is second largest contiguous coral reef system in the world.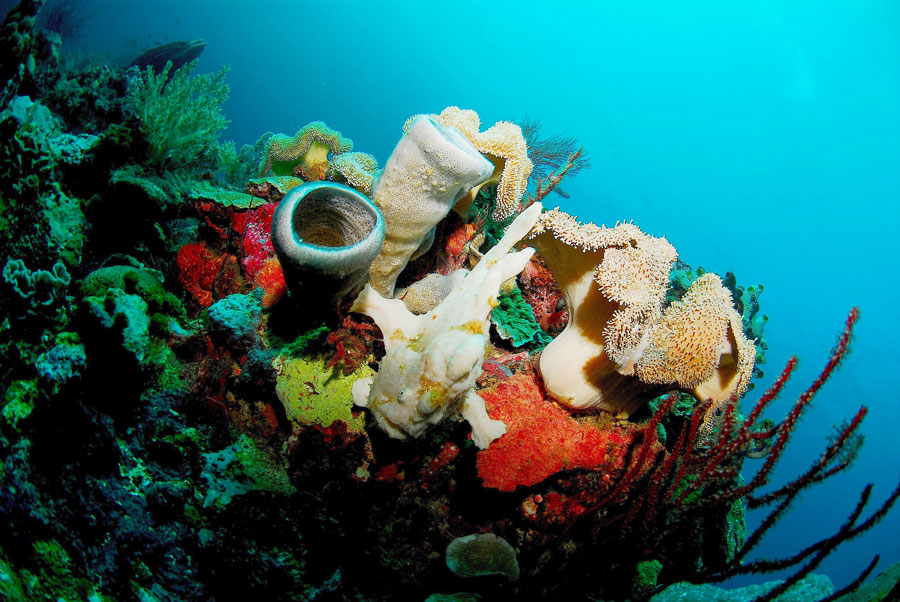 Apo Reef is now being called the next big thing in tourism. These virtually untouched reefs have just become accessible to the general public through an improved land infrastructure making reaching this remote reef easier to reach.
Most of Apo Island is in the submerged area in the heart of the triangle, but other islands , three specifically, can be seen upon the water's surface: Apo Island, Apos Menor, and Cayos del Bajo.  These islands are completely uninhabited.
Huge, Stunning Undersea Cliffs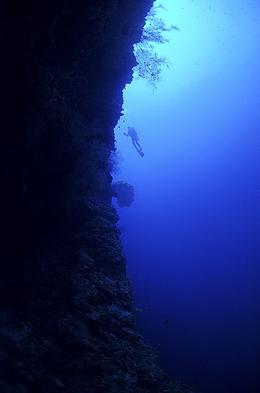 These reefs form huge banks with huge drops and walls that scale down into the sea so many feet that they virtually dwarf a human being with their sheer size.
The marine life here is quite spectacular. Since the waters are relatively undisturbed, unlike a heavily trammeled reef like the Florida Reef, for example, you can see all kind of sharks, rays, sea snakes, stingrays, and a stunning array of hard corals.
Stunning Marine Diversity
Both macro and micro sea life is abundant at Apo Islands. Some of the many fish you will see here are white and black tip reef sharks, schools of barracuda and jacks, nurse sharks, giant Napoleon wrasses, sea turtles, and dolphins. Hard and soft corals in beautiful colors of blue and pink abound throughout Apo reef as well as nudibranchs, hawksbill sea turtles, triggerfish, pipefish, and sea anemones.
Crystal-Clear Waters
Since the reef has been protected for decades, divers enjoy some of the most pristine, blue, clear waters in the world.  If sharks are your hobby, Apo Reef is the place to be.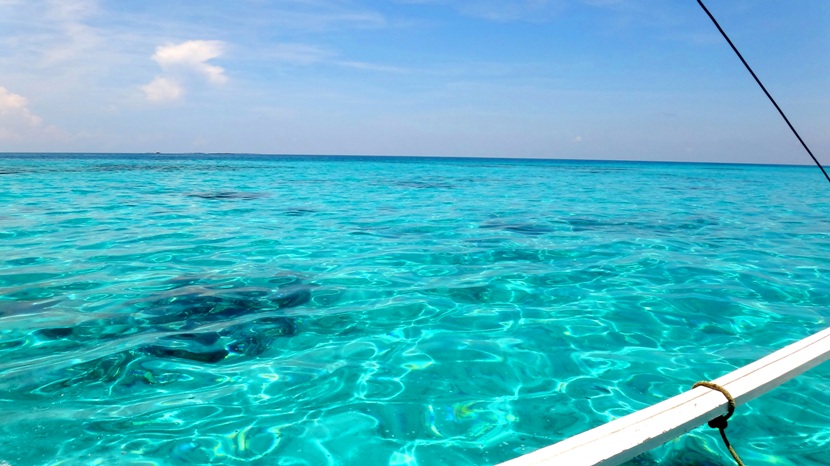 Another wonderful feature of these reefs is the calm tranquility of the animals here too.  You can latch onto a sea turtle and take a ride. You can swim with the porpoises. Most visitors call it the closest you can get to heaven on earth.
Luckily, the Philippines government has taken many steps to ensure the protection of Apo Reef.  The area was named a marine park in 1980 and a "no take zone" in 2007.  The area is protected by MARLEN (the Marine and Apo Reef Law Enforcement for Nature), and these officers help conserve the beauty of the reefs.  The reefs are open to tourists to stimulate the economy in the Philippines, but they are still heavily protected by all these measures.
Apo Reef Is Becoming a Shining Representative In Terms of Conservation Efforts
More and more reefs around the world are looking to Apo Reef now, for lessons in coral reef protection, and many wish they would have adopted, like the Philippines, super-protective measures like these implemented here.
Apo Reef is one of the few places left in the world that is completely untouched by commercialism. Visitors say there are no hotels, no bars, no noise, and surprisingly, no restrooms.
A Place of Serenity and Grace
If you want a "return to nature" in complete isolation, this is the trip for you. A visit here is to a pure, untouched part of the world, with glimmering waters and calm animals in some of the most beautiful, clear waters you will ever swim.  Tourists that venture to this remote island, only available by boat, claim that it is like a complete trip back in time—way back in time, to what the world must have looked like centuries ago.
It is a place to reflect, and especially to reflect upon the fact that perhaps we should leave the earth as untouched as we can—much like Apo Reef.  Stay the night there and you may find some newly hatched turtles, and you can help them make it to the water.